Your brand, your message delivered.
From mockup to mailbox, we're your partners in direct mail, print media strategy, design, branding, execution and complete project management.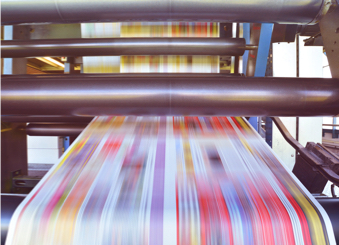 Direct mailing is one very effective tactic to get your message in front of potential customers, but it's just that—a tactic. What you need is a dedicated partner and comprehensive strategy to elevate your brand and move the mark for your business.
CDP is your:
Partner
Project Manager
Strategist
Designer
Printer
Distributor
Data Analytst
...all in one.
Partner with us to expand your marketing capabilities.
CDP began as a letter shop and we've been meeting clients needs and expectations ever since. With over 60 years of combined experience, CDP is now a leading Marketing Solutions Provider offering clients a complete strategy from Full Service Print & Mail to Branded Merchandise and much more!
Holistic marketing solutions—simplified for your business.
Comprehensive
The problem: Working with multiple vendors is time-consuming, costly and overwhelming, and I don't have the resources to be able to reach my end goal.
The solution: CDP is your comprehensive, single-source marketing solutions provider. Our goal is to make you feel confident that everything is happening on time and on budget.
Results Oriented
The problem: I have no idea how effective past campaigns were or what these vendors are really doing for my business.
The solution: Your data holds potential. CDP can help with testing, data analysis and reporting so you'll know that we're getting you results—and your spend is actually paying off!
Project Focused
The problem: I'm tired of poorly managed projects that result in mediocre materials and messy records.
The solution: Your CDP project manager is your partner in getting high-quality materials and the right message in front of the right people in a way that's simplified, on-time and on-budget.
Partner with us to get results.
As your partner and strategist in getting your message in front of the right people, we're focused on putting together a holistic plan that leads to results—and taking care of all the steps and communications along the way. Contact CDP today for all of your marketing communication materials. Your ONE Source, ONE Stop Shop. Your ONE & ONLY Partner!